The I Amsterdam Card is the Dutch capital's official city pass. It provides access to several activities, as well as access to Amsterdam's public transportation system.
In the following article we will share how the I Amsterdam City Card works. We will talk about pricing, the visits included with this tourist card as well as the other perks it offers.
We'll also give you some advice on whether the Amsterdam city pass is suitable for the type of trip you are planning. We will also suggest some other alternatives to consider.
Amsterdam city pass recap
Before getting into the details about Amsterdam's landmarks, here are some important things to know.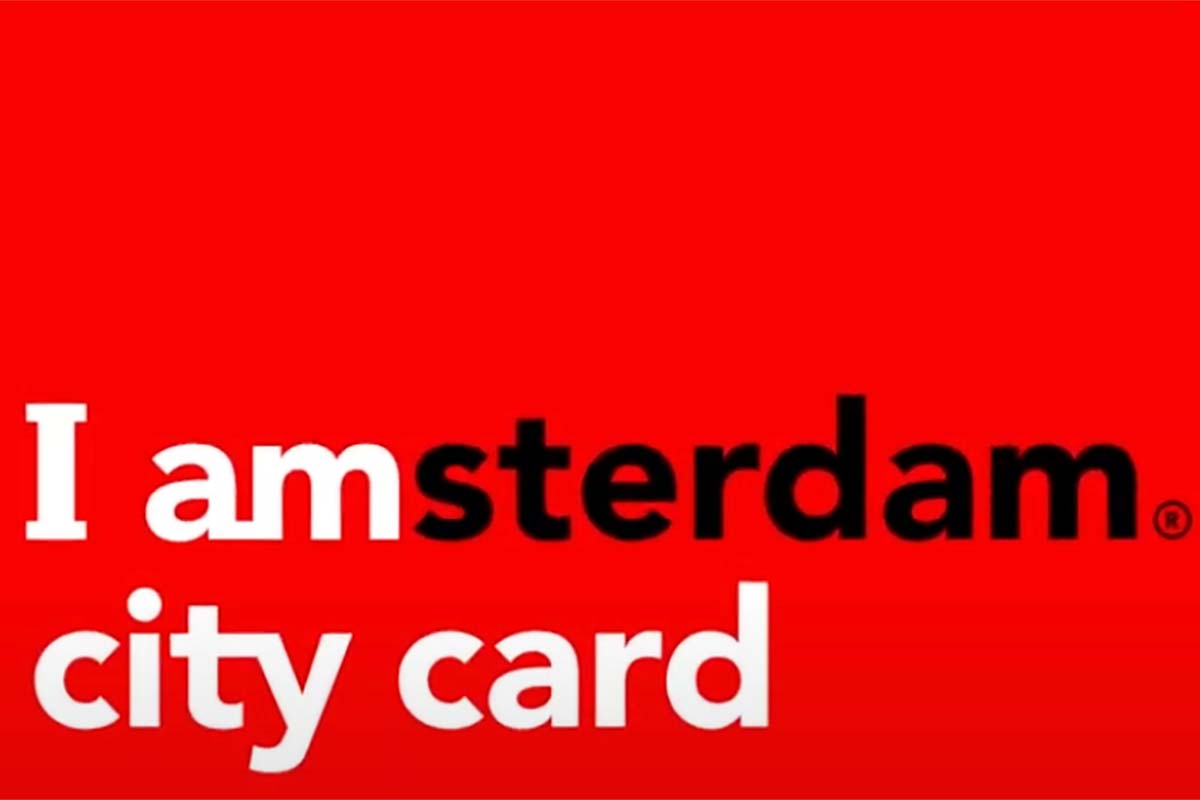 One pass for both transportation and activities
This city pass grants you free admission to over 70 museums and other attractions. This visitor's card also gives you free access to public transportation throughout the city!
Visits and main activities
Hermitage Amsterdam
Pipe Museum
Van Gogh Museum
Rijksmuseum
Artis Amsterdam Zoo
Canal cruise
Pricing
Prices depend on the selected length of your stay. The longer you use the I Amsterdam City Card, the higher the price.
48 hrs : 90 €
72 hrs : 110 €
96 hrs : 125 €
120 hrs : 135 €
I Amsterdam City Card: pricing, visits included & how it works
Let's take the time to go over the advantages of this sightseeing pass to understand how it works and how to visit Amsterdam.
Price of an Amsterdam city pass
The cost of this pass depends on the number of days you choose to use it. There is no difference in price depending on age. The Amsterdam Card actually provides 24-hour, 48-hour, 72-hour, 96-hour or 120-hour coverage. You will be asked to choose at the time of purchase.
| Age | 48 hrs | 72 hrs | 96 hrs | 120 hrs |
| --- | --- | --- | --- | --- |
| 0 - 0 | 90 € | 110 € | 125 € | 135 € |
How it works
The Amsterdam city pass offers a number of benefits such as:
access to more than 70 museums and must-see attractions in the city
enjoy the city' s various public transportation options: subway, ferry, streetcar, bus, and bike rental
You can access these services during the entire period your card is valid. All you have to do is show your City Card, which you will receive directly at home or have to pick up after your purchase (we will list the different pick-up points later in this article). This card also allows you to avoid waiting in line at ticket counters in most places.
The I Amsterdam City Card is valid starting from the first activity you chose to do, whether it be transportation or a visit. Its validity does not start the date you purchase it. Once you have the card in hand, you can enjoy everything it gives you access to without having to worry about prices. However, remember to reserve a time slot in advance for each activity.
Visits included with the I Amsterdam City Card
Among the many attractions available, here are the must-sees:
And that's not all…
Hermitage Amsterdam
Pipe Museum
Diamond Museum
A'Dam Lookout: a high altitude experience
NEMO Science Museum
Muiderslot Castle
Moco Museum
Allard Pierson Museum
ARTIS-Micropia: science museum
Amsterdam Tulip Museum
Cobra Museum
Hortus Botanicus: Amsterdam Botanical Garden
Jewish Cultural Quarter
Old Amsterdam Church
New Amsterdam Church
Singer Museum
And many other museums!
Access to the city's public transportation: metro, tramway, bus and ferry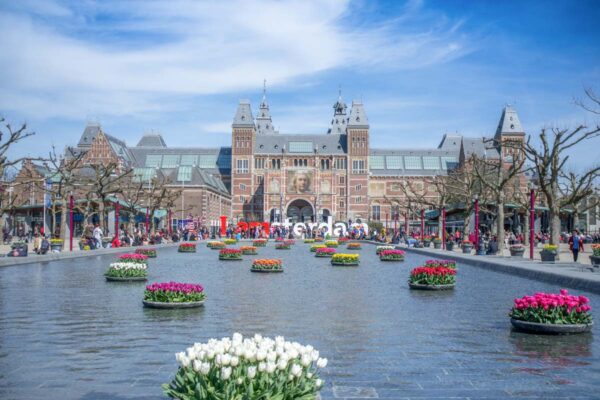 The Anne Frank House is not included with the I Amsterdam City Card. There are no other city passes for it so you will have to book a separate ticket for this attraction.
How long it lasts
The I Amsterdam Card has a validity period that is counted in hours. The options are 24h, 48hrs, 72hrs, 96hrs and 120hrs, i.e. 1, 2, 3, 4 or 5 full days.
In other words, if you choose the 24-hour version of the I Amsterdam City Card and activate it at 4pm, it will end the next day at 3:59pm. It is also possible to start a first visit and activate your pass in the afternoon without losing a whole day. This is a real advantage compared to other city passes that are counted in days and not hours.
Where do I get the I Amsterdam City Pass?
The Amsterdam city pass is a printed card that has to be picked up on-site after ordering it online. Simply go to the I Amsterdam Store, located at the north entrance of the central station, with your reservation voucher.
Concusion: is the I Amsterdam City Pass best for my trip?
Do I need it for my stay? Why should I choose this pass? Below are some tips to help you decide if it's right for your trip.
Short 24-hour stay: is the pass worth it?
If you are just staying for one day in Amsterdam, the pass might not really come in handy for you. Even if there is a 24-hour option, you won't necessarily be able to make it worth your while. The Amsterdam sightseeing pass only becomes truly appealing if staying at least 2 days.
We advise you to book one or two of the city's must-see activities on your own. You won't have time to see more than that anyway! If you are interested in the Van Gogh museum, we strongly advise you to book your ticket online (link on the right). It is very crowded and the wait can sometimes seem endless… With a reservation, you can choose a time slot to visit the museum and not waste time. This is also true for the Rijksmuseum and the Anne Frank House.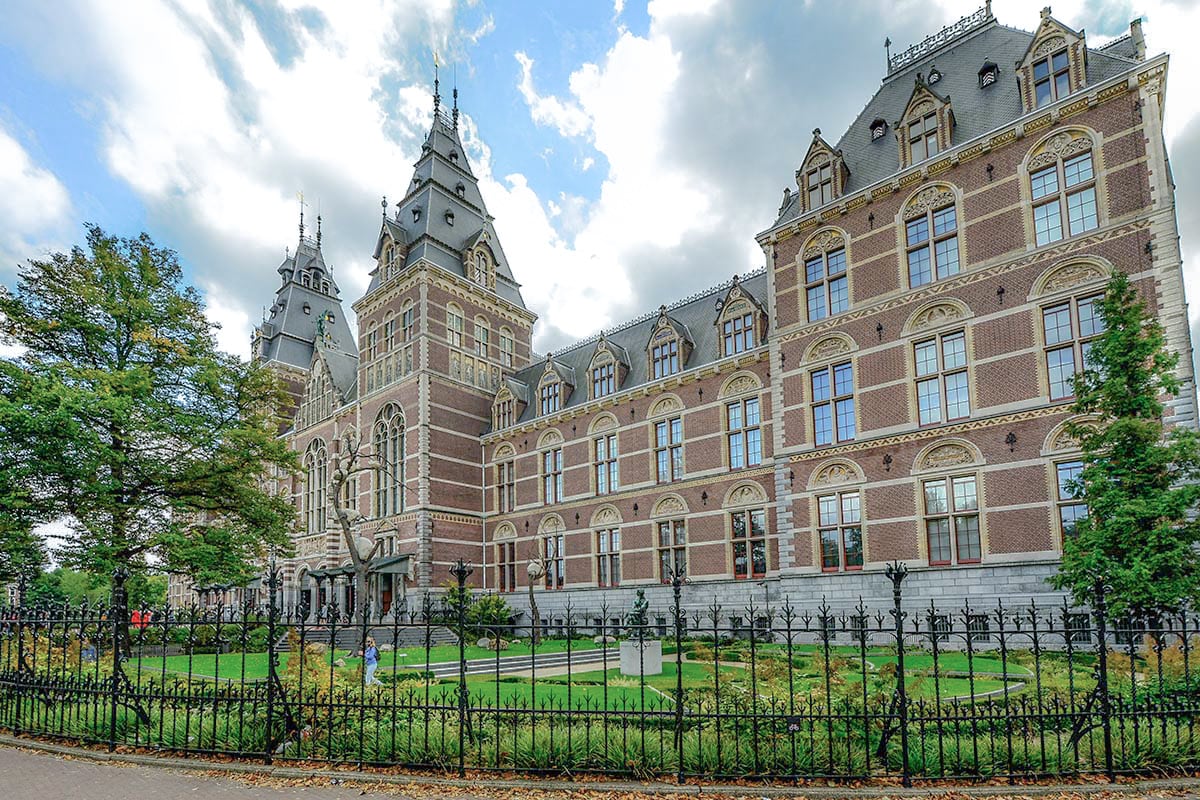 I Amsterdam Card, for a full visit
The city pass provides access to numerous museums in the city, but that's not all! It also includes other useful extras for a two-day or longer stay. It lets you:
use the city's public transportation for free
discover Amsterdam through a canal cruise
climb to the roof top of the Adam Lookout
take the ferry to Zaanse Schans and visit its several windmills
As you can see, the city pass is ideal for enjoying the city' s various attractions even if you don't want to spend your stay in museums. You can also save a lot of money compared to buying single tickets. This is good to remember in Amsterdam because most of the visits cost 15 to 20 euros!